Veterinary dental care is an important piece of your dog or cat's preventive health care. For most pets, brushing their teeth is not enough to maintain proper dental hygiene. If a pet's mouth is left untreated, it can lead dental and systemic diseases.
It is estimated that more than 80 percent of dogs and 70 percent of cats develop tooth and gum disease by the age of three years old. If the bacterium from oral disease enters the bloodstream, it can greatly damage your pet's kidneys, heart or liver.
Our health care team are experts in performing dental cleanings and we are happy to announce that during the month of February we are offering $100 saving on all dental cleanings! Book your free dental consultation today.
Secure your dental spot today.
Routine Dental Cleaning
A pre-anesthetic exam

Pre-anesthetic bloodwork

Intravenous (IV) fluids

Sedation and anesthesia

A full oral exam including dental charting

Full mouth digital dental x-rays
If we find any issues, such as evidence of gum or tooth erosion, gingivitis, or excessive plaque buildup, we will discuss possible outcomes with you and offer treatment options for your pet.
At our clinic, we can provide periodontal therapy, which may involve local anesthetics, surgical extractions, bonded sealants for fractured teeth, root planing with the application of slow release doxycycline and oronasal fistula repair. For extreme or severe cases, we may refer you to a board certified dental specialist.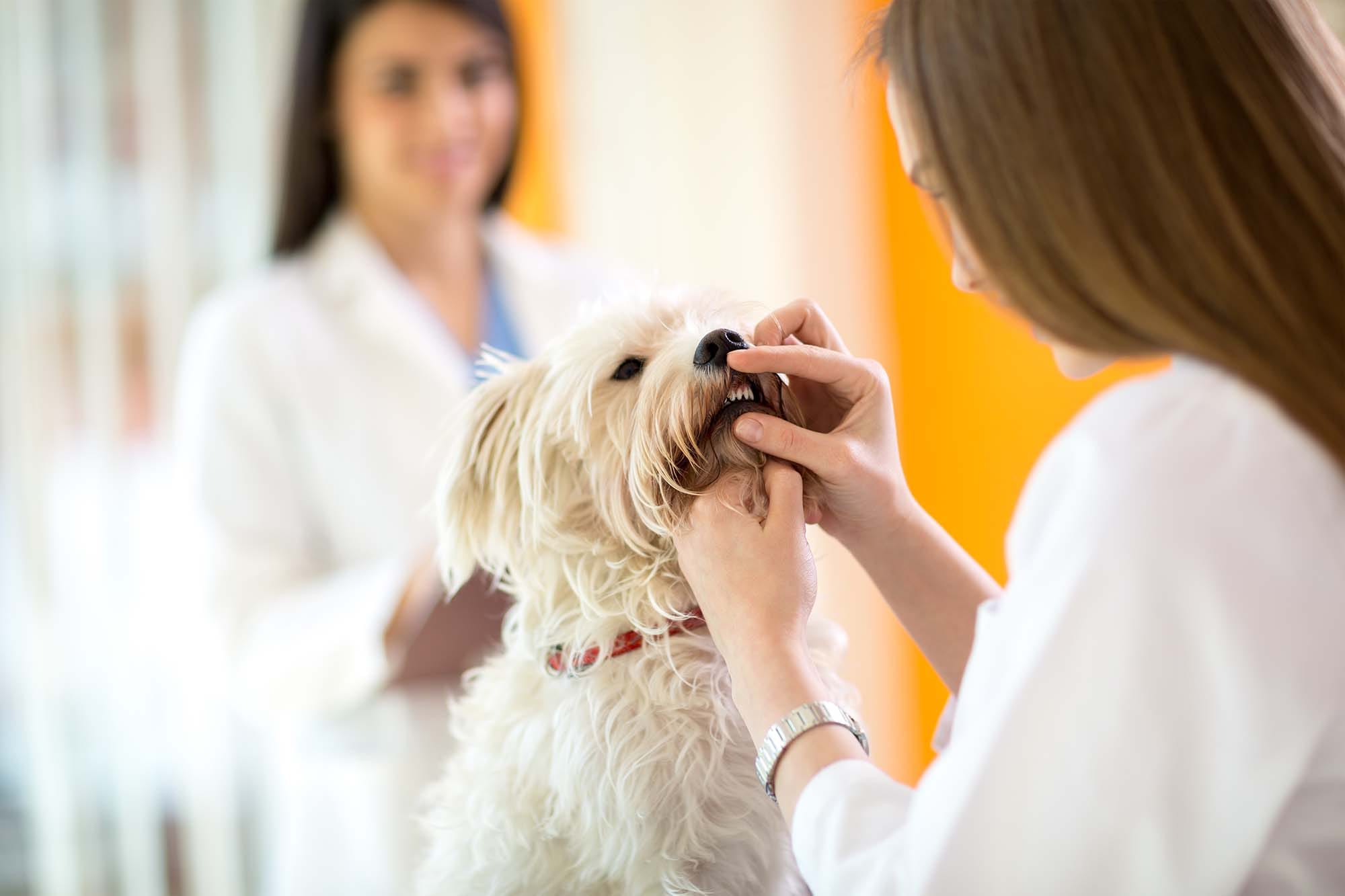 Prevention really is the best form of protection from periodontal disease. While your pet still needs their annual dental checkups and cleanings, ongoing follow-up oral care at home is just as important in controlling plaque and tartar formation. Brushing your pet's teeth is the single most important procedure you can do to maintain good oral health.
If done regularly, brushing dramatically decreases the incidence of gingivitis and increases the interval between teeth cleaning appointments. We are happy to instruct and/or demonstrate to you the best and easiest method. Just remember to always use toothpaste specifically made for pets, not for people!
If you notice any of the following, it's likely time for a dental appointment for your pet:
Persistent bad breath
Tartar or plaque buildup
A yellowish-brown crust near the gum line
Red and swollen gums
Pain or bleeding when your pet eats
Pawing at the mouth
Difficulty eating
Loose or missing teeth
Schedule your next appointment today!

Hillside Veterinary Clinic in Newmarket Ontario is an Animal Hospital proudly serving the Regions of Newmarket, Aurora, Snowball, Vandorf, Pine Orchard, East Gwilimbury, Markham, Vaughan, Richmond Hill and surrounding areas.